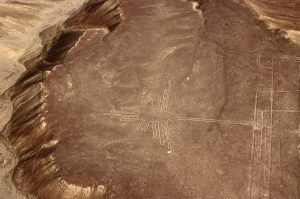 Truck driver probably wanted to avoid tolls
Three of the more than 2000 year old geoglyphs in southern Peru have been irreparably damaged by deep tire tracks of a truck.
The Andean Ministry of Culture announced on Tuesday in a statement that it will press charges against the driver who entered the area despite a prohibition sign.
The guards of the archaeological site, which has been a Unesco World Heritage Site since 1994, noticed the violation and filed a complaint with the Peruvian National Police of Nazca. Shortly afterwards, the driver was arrested on a road near the town of Nazca (27,000 inhabitants).
Unfortunately, this was not the first incident, the Nazca lines were already damaged earlier.